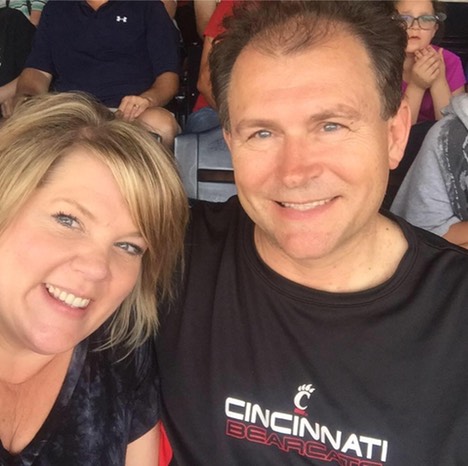 Dear Friends of Christ United Methodist Church,
Leanne and I are pleased to be a part of the Portage community. We are proud to join a church that cares so much for people and the organizations in the area. Our congregation is a beacon of light that holds forth the good news of the gospel of Jesus  Christ. We want to continue the habit of allowing many groups to use our facilities.
Some immediate events include our gate work for the Wood County Fair, starting August 1. This service is a fundraiser for our church and Trinity UMC. We still need more volunteers. Baby layette kits are going well, but we need more sweaters and jackets, for up to age twelve months in size. My wife is attempting to resurrect the choir and needs your help, since she doesn't do resurrections as well as Jesus. If you'd like to sing, come to practices on Thursday nights at 7:15pm starting August 18. We are having a couple "get acquainted" open houses at the parsonage. They will be Sunday nights, August 21 & August 28, at 6pm. Leanne and I are providing the refreshments. The church owns a beautiful house and I like how my wife has decorated it.
An important change! Our Administrative Council and I are setting the Sunday worship service at 9:30am, starting August 7. Coffee, donuts, and Sunday School will follow at about 10:30am.
During this olympic and election season, I encourage you to focus more on Jesus than athletes and politicians. He won't let you down. Praise him!
In Christ's Love,
Pastor Mo Dunn